JUSTICE REFORM IN THE SPOTLIGHT AT 2022 #WALK4JUSTICE CAMPAIGN
An advocacy initiative aimed at creating greater awareness, sensitization and a spur to action among stakeholders on the imperative of urgent reforms in the delivery and administration of justice in Nigeria. #Run4Justice is an annual marathon run spanning some major roads in the Lagos metropolis.
The 2022 edition of the event, which is slated for Saturday, February 12, 2022, is usually preceded by a #Walk4Justice, aimed at creating a buzz ahead of the main event.
This year's #Walk4Justice, which took place on Sunday, February 6, 2022, had in attendance the Managing Partner of Perchstone & Graeys LP, Mr. Osaro Eghobamien, SAN (who is also the #Run4Justice ambassador), the Chairman of the Lagos Branch of the Nigerian Bar Association, Mr. Ikechukwu Uwanna and Mr. Tobenna Erojikwe, Chairman of the NBA's Continuing Legal Education Committee, Mr. Tolu Aderemi (convener of the #Walk4Justice), among others.
The walk, which started at 7.00 am from Quest Fueling Station, Admiralty Way in Lekki Phase 1, went through the up-scale district across the Lekki-Ikoyi Link Bridge before returning to the above starting point.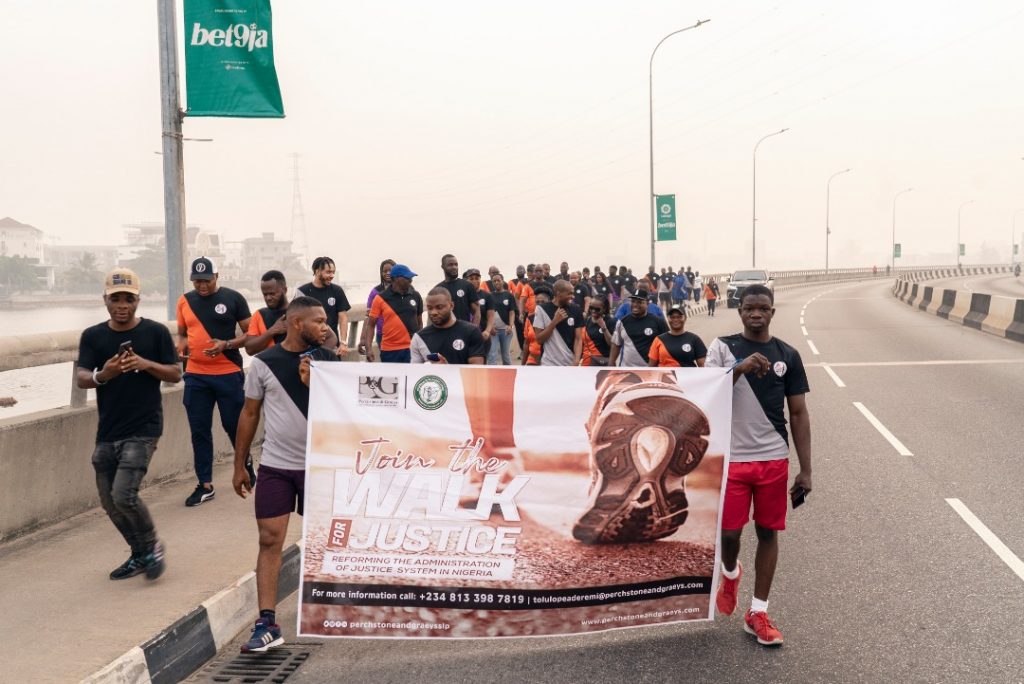 0 Comments